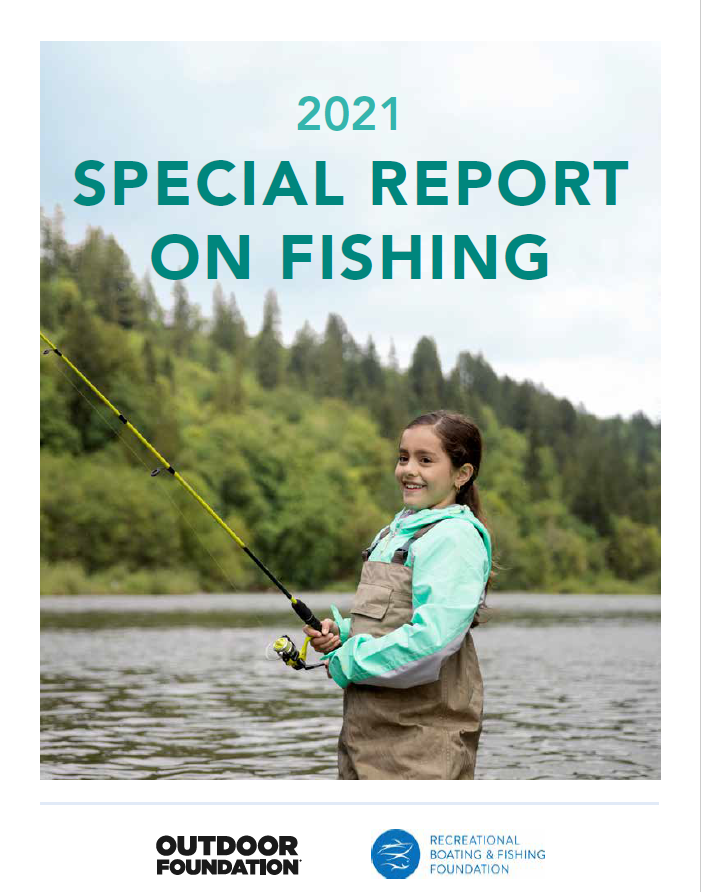 A Comprehensive Look at Trends in Participation
For the eleventh year in a row, the Outdoor Foundation and Recreational Boating & Fishing Foundation have teamed up to produce the Special Report on Fishing to provide a comprehensive look at overall trends in participation as well as detailed information on specific fishing categories.
Insights include motivations, barriers and preferences of key groups. The report also identifies opportunities for engaging new audiences in fishing and examines less tangible perceptions about the sport. Special sections are dedicated to youth, Hispanic Americans and females — underrepresentative populations with potential for significant growth.