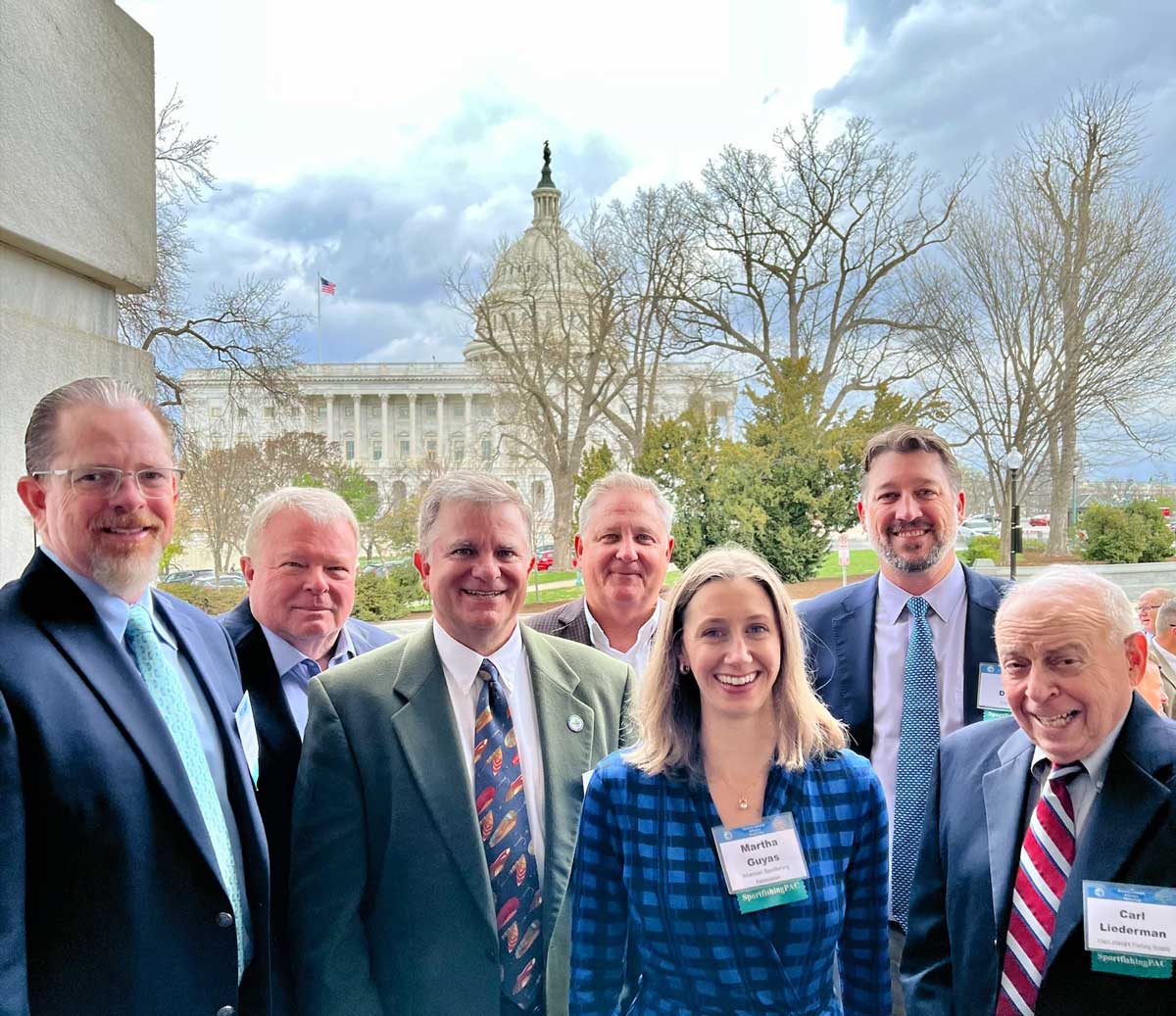 Advocating for clean water, abundant fisheries and access to both.
There's a lot of politics in fishing. No really, there is. From bans on your tackle to the creation of no-fishing zones, our nation's pastime is often under threat of being over-regulated, or worse, being completely taken away.
Through policy, science and conservation, the Government Affairs team of the American Sportfishing Association works to minimize access restrictions, promote clean waters and restore fish populations. Despite our successes in Congress, state houses and at federal agencies, we all know it's the power of the people that will influence positive change. That's where our Keep America Fishing campaign and our network of nearly one million supporters comes in.
Our Action Center gives the sportfishing community a place to learn about the issues affecting time on the water and access to fish. When millions of Americans unite and urge our political leaders to vote in favor of recreational fishing, they will listen.
From Local to National, We're Tackling the Issues
From Florida to California and everywhere in between, fishing is under attack.
Loss of access to prime fishing spots, unwarranted bag limit reductions and shortened seasons, and restrictions on tackle are all issues our grandparents wouldn't have dreamed of. And even if there's nothing going on in your area today, rulings across the country are setting dangerous precedents that could affect you tomorrow.
Our Partners
Thanks to these organizations that help us Keep America Fishing.